The Physiotherapy College is a constituent institute of Sumandeep Vidyapeeth University. The campus is about 17 km from Vadodara Railway Station. The campus also houses Dhiraj General Hospital, Medical College, Dental College, Pharmacy College, Nursing College, College of Para medical sciences and Management College.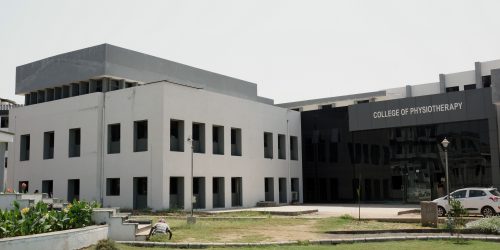 The college has an excellent infrastructure. The college has a well-designed administrative block and well equipped furnished laboratories as per the norms. Various other rooms and facilities for the students such as girls common room and boys common room.
Adequate infrastructure is provided for indoor and outdoor games and extra-curricular activities. A canteen with vegetarian food is also available in the college campus.